Diplomado TEFL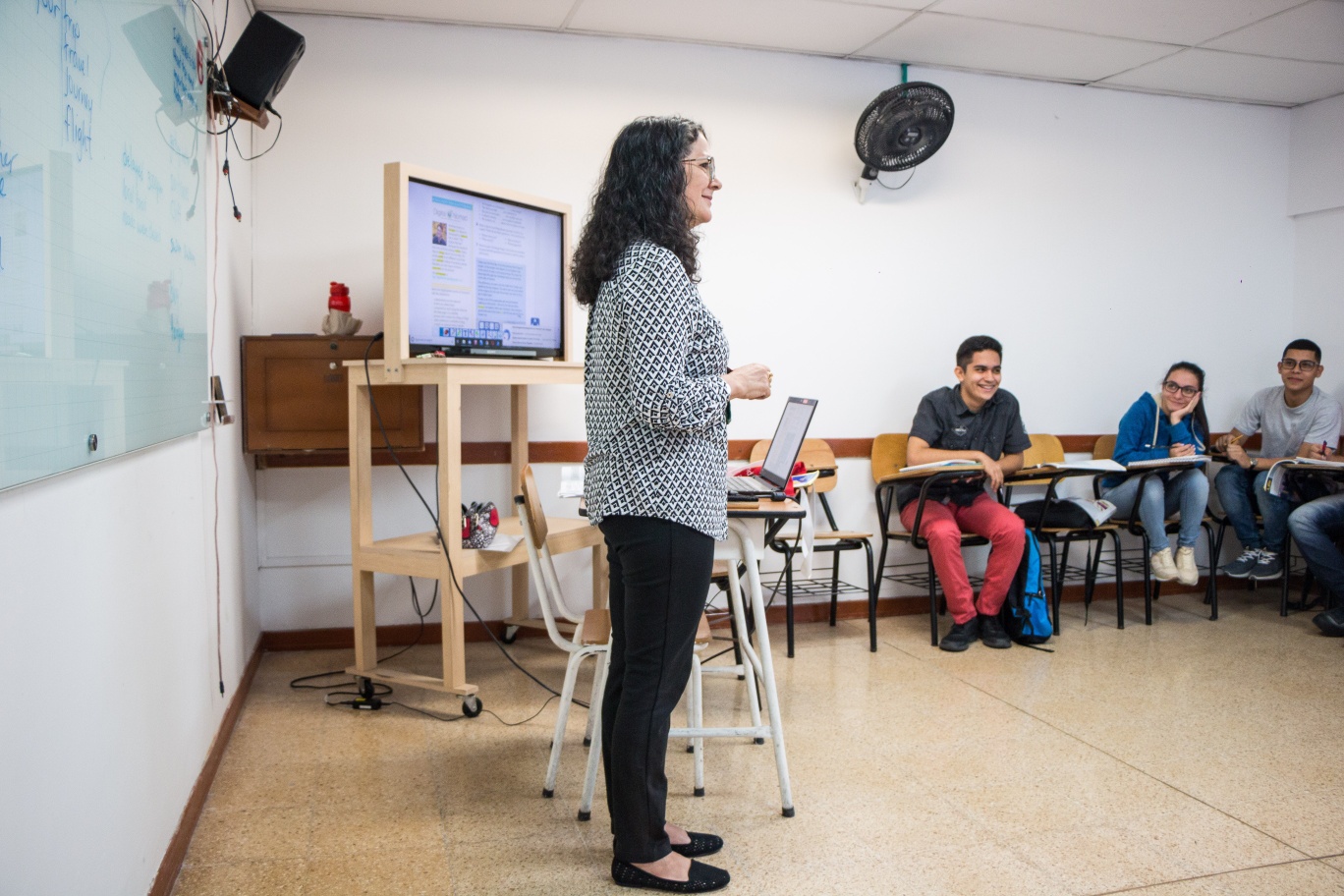 AIMS
The 120-hour Certificate in TEFL offered by the Centro Colombo Americano aims to provide the highest standard in the teaching of the English language. It is designed for those who have little or no experience teaching English as a Foreign Language, or for those who are experienced, but lack the academic background and credentials necessary to advance. The certificate aims to equip students with a strong foundation of language rules, language learning theories, teaching techniques, and material development with strong emphasis on communicative methodologies.
ENTRY REQUIREMENTS
The certificate in TEFL requires the following for application to the program:

Minimum age 18 on entry to the course.

Minimun score of B2 in the MELICET exam administered by the Colombo, as well as the interview conducted by the Academic Department.

The willingness to actively participate in the course and work cooperatively with group members.

Dedication to the demanding schedule of classes and practical training required for the course.
This may be ommited if the applicant has an equivalent score in an internationally recognized exam.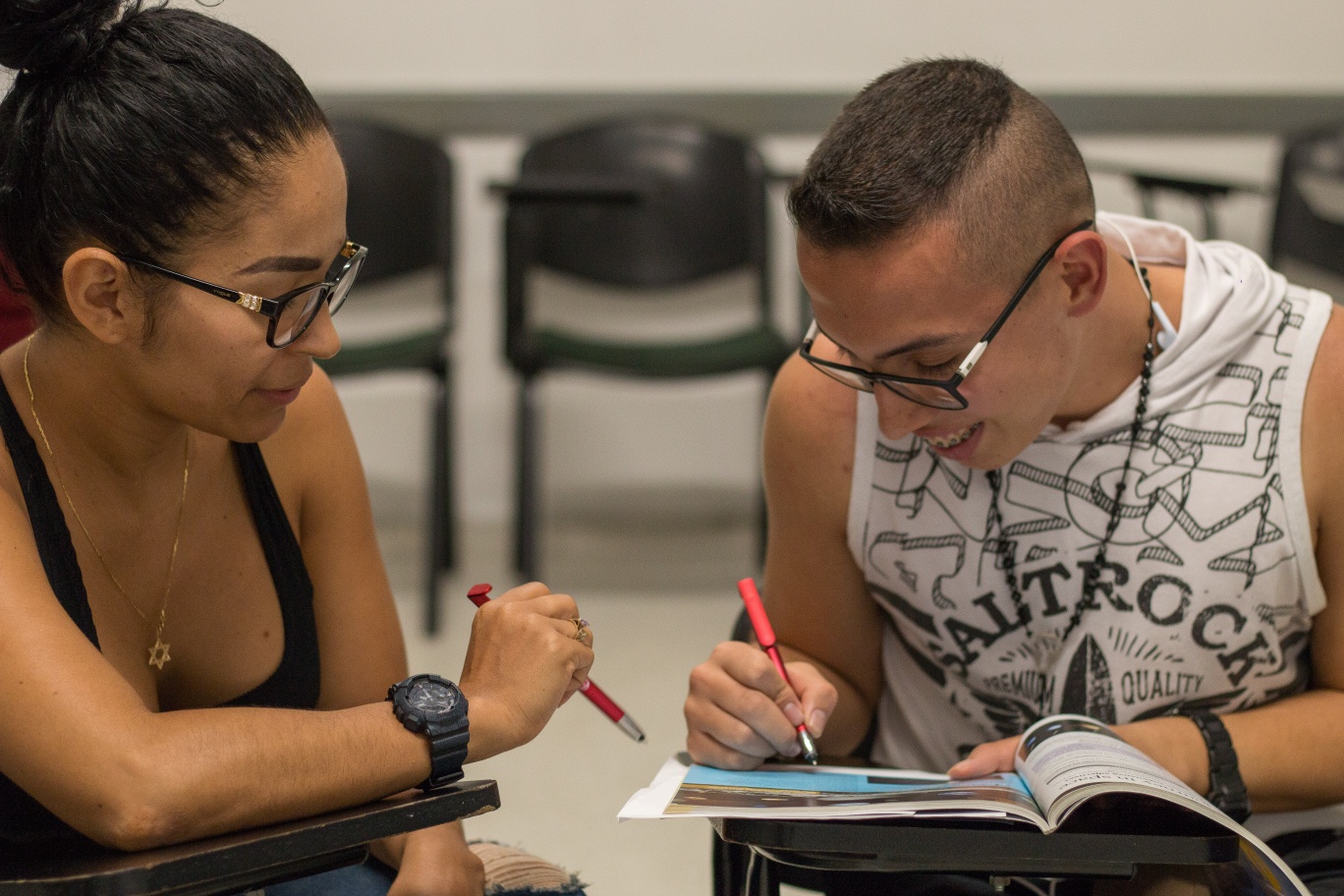 Module 1
Describing the English Language

This module covers fundamentals in linguistics and English language structure. Phonology, morphology, syntax, and semantics are discussed with an emphasis on how language functions as a means of communication. 8 hours.
Module 2
Describing Teachers and learners
This important module covers characteristics that influence students' learning and teaches you how to develop strategies for dealing with different types of behavioral problems, students' motivation, and students autonomy. It helps you understand the roles of teachers of a foreign language and describes learning contexts. 14 hours.
Module 3
Theories and Methods of Teaching EFL

This module covers some background issues and popular methodologies for teaching the English language. We will develop a thorough understanding of how language is learned. This section emphasizes current trends on the communicative approach and student-centered classrooms. 14 hours.
Module 4
Teaching English for young learners
In this theoretical-practical module, the TEFL student learns about the widely well-known theories of how children acquire the language through the insights provided by some experts on this area. We will have some practical activities to make the TEFL students acquainted with how to incorporate these theories into their English language classes. 6 hours.
Module 5
Language assessment & feedback techniques

In this unit, we discuss sources of errors and effective feedback techniques. In addition, we learn how to create and evaluate testing materials, rubrics, and alternative assesment materials to measure language progress. 14 hours.
Module 6
Teaching Receptive Skills
In this practical introduction, you learn traditional and innovative classroom techniques for teaching listening and reading skills to speakers of English as a foreign language. Discussions centered on the role of the teacher, the needs of the learner, and the development of materials. 14 hours.
Module 7
Teaching Productive Skills

In this module you will learn how to teach the skills of speaking and writing as well as how to adapt and create materials and activities related to the teaching of these skills. You will also learn how to incorporate the teaching of pronunciation into your classes. 14 hours.
Module 8
The Changing World of the Classroom
This module aims to identify and implement in class different educational resources ranging from simple learning materials to more advanced technological tools. 14 hours.
Module 9
Professional Development

This module provides trainees with the opportunity to investigate the different professional development opportunities available for them in Colombia. The second half of this module will be devoted to trainees' presentation of their research projects. 2 hours.
Module 10
Research Project
In this module, trainees will gain the methodological and basic skills to undertake classroom, research projects, aimed to improve their teaching practices. 20 hours.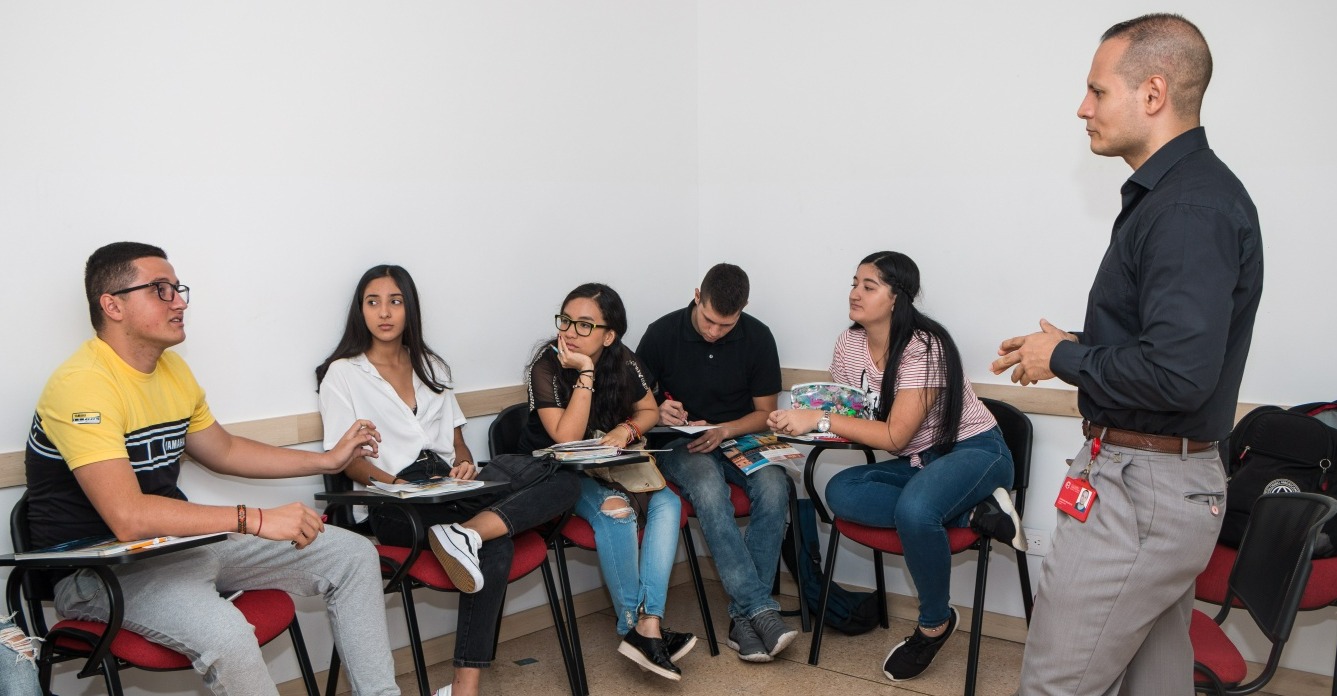 Teachers trainers
Our teacher trainers are the most successful teachers and academic staff from the Colombo Americano. They all have a Bachelor's Degree and have participated in various English language workshops, conferences, and trainings around Colombia, the United States and other countries. We also invite visiting lecturers, scholars, and teacher trainers to contribute to the course.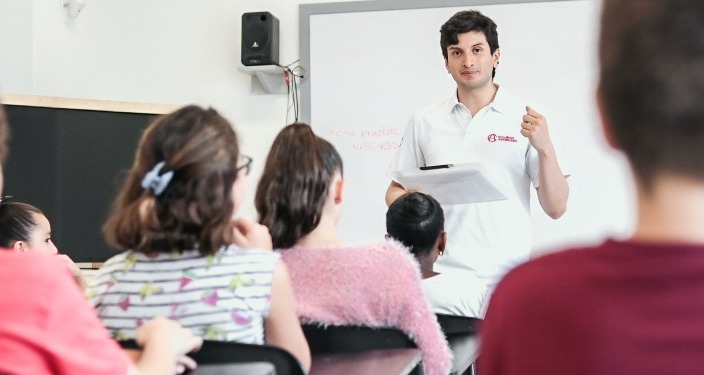 Assessment and certification
The assessment of participant progress in this course is based on group work and individual work which includes lesson planning and material development among other activities. In addition, many readings and reflections will be assigned. Observations and completion of a research project will reflect a large percentage of the grade. If you have succesfully completed all of the required assignments, have attended at least 85% of the clases, and have actively and thoughtfully participated in the program, you will leave with a certificate of Teaching English as a Foreign Language from the Centro Colombo Americano.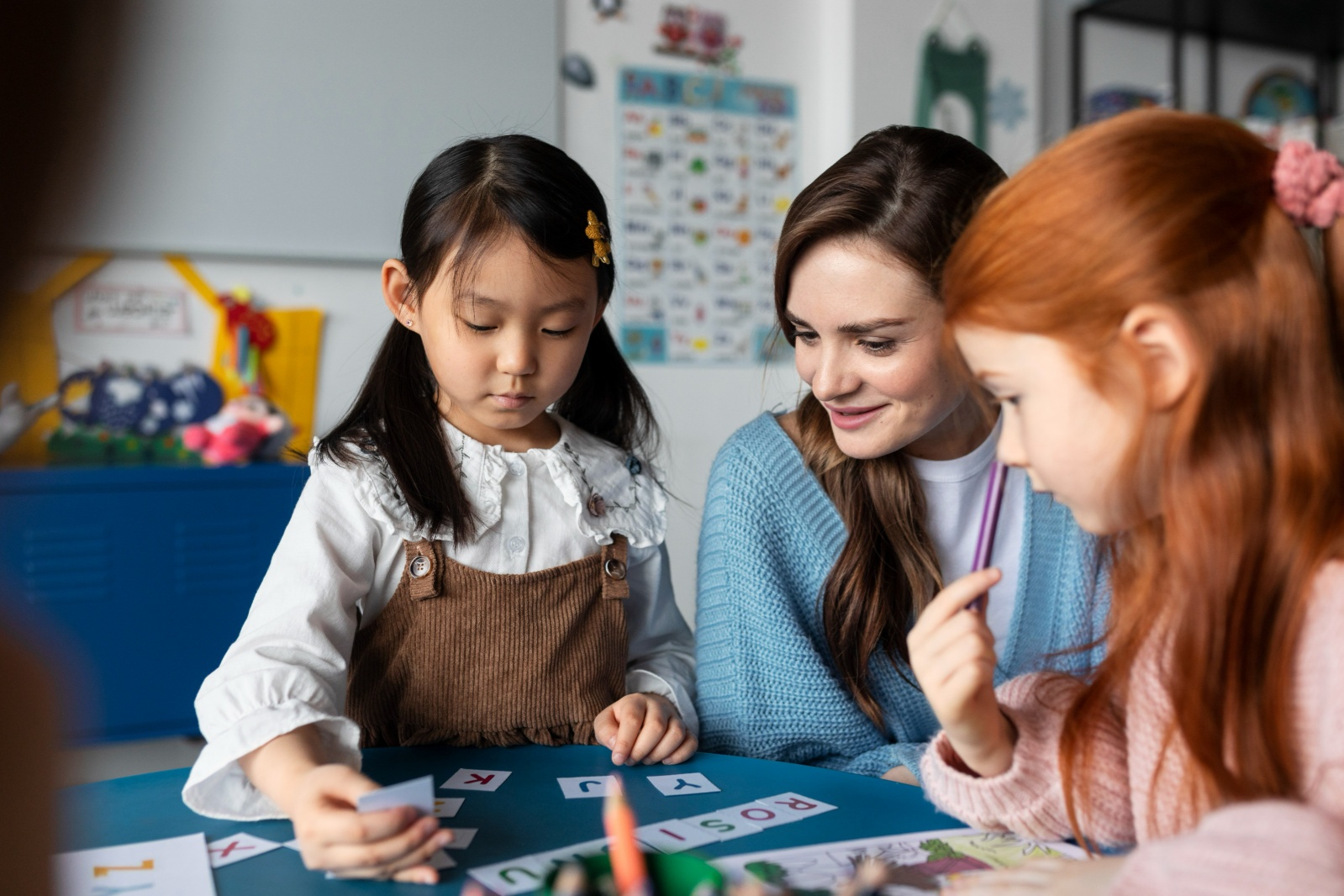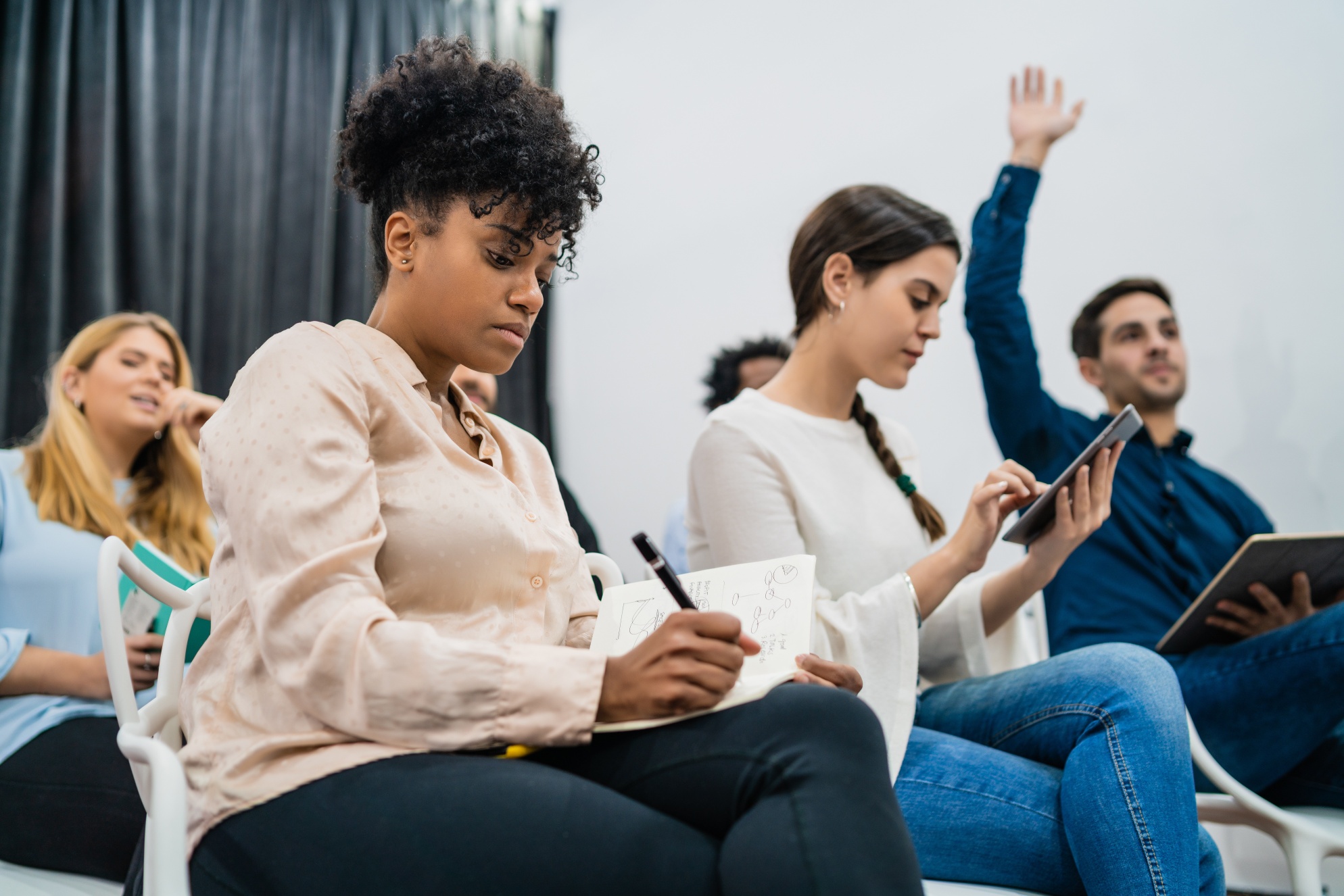 Experienced English teachers who wish to obtain an internationally recognized qualification.
University graduates who wish to start teaching English as a foreign language.
People who have an excellent level of English and would like to embark on a career in teaching English as a foreign language.


SCHEDULE
Fridays: 6:45 p.m. to 10:10 p.m.
Saturdays: 2:00 p.m. to 5:45 p.m.


DURATION
120 horas


COST
$ 2.300.000



Are you ready to teach English?