Feria Virtual
EducationUSA Virtual Fair
EducationUSA Virtual Fair will gather over 100 U.S. universities in a completely online setting
The free event is a unique opportunity for those interested in short-term, undergraduate and graduate programs in the United States
On September 19th, EducationUSA - a U.S. Department of State network - will host an online fair to allow students from all over the Western Hemisphere to visit over 100 booths, collect brochures, attend webinars, and even chat with university representatives without leaving the safety and comfort of their homes.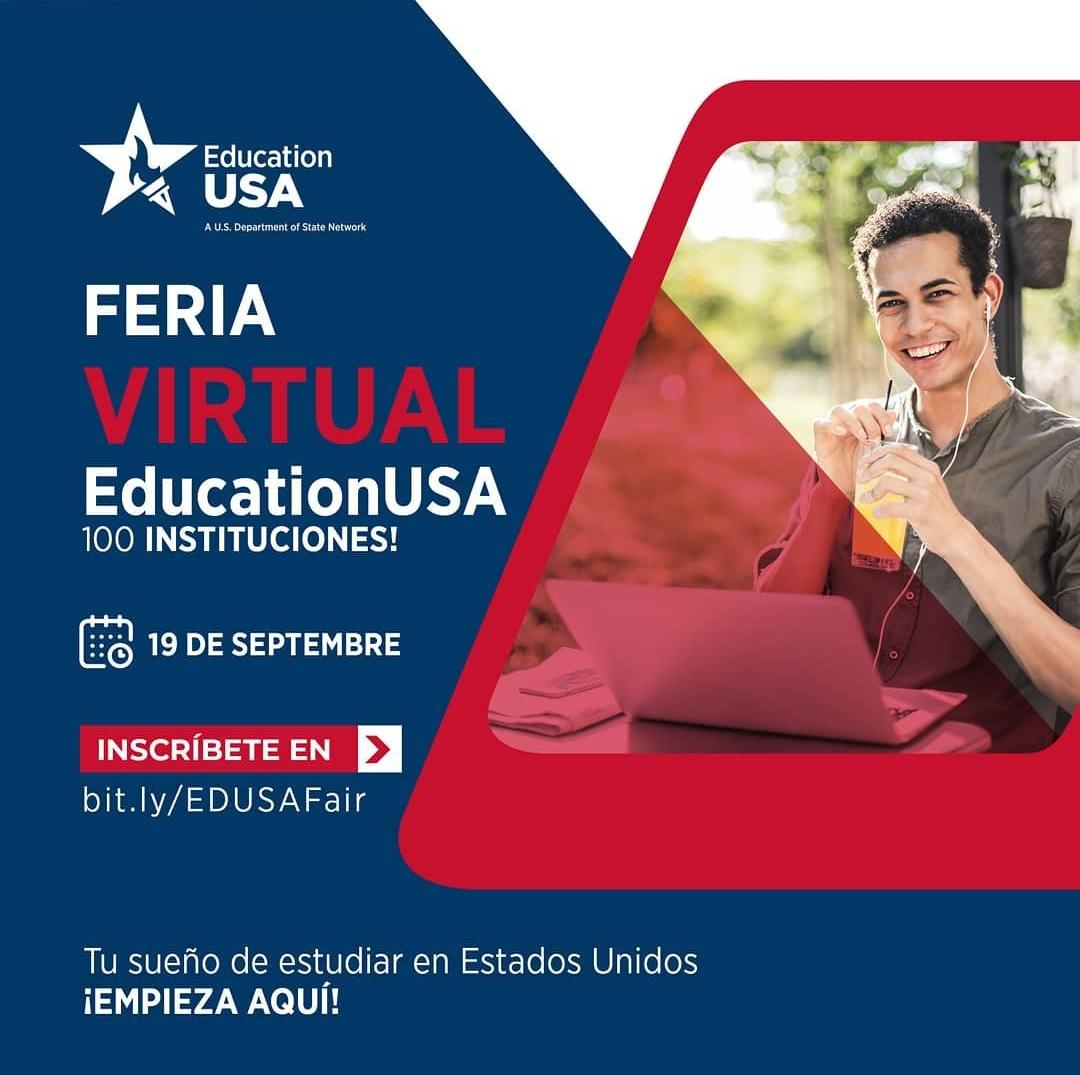 According to Mariana Panero, Fair Coordinator, "This event offers numerous possibilities for students to be in direct contact with the main representatives of renowned educational institutions in the United States".
The participants will be able to research the 100 institutions by the level of education they offer (short-term, undergraduate, and graduate programs) before going to the booths and asking more specific questions about their admission requirements and application process.
During the fair, students will also be able to contact EducationUSA advisers and attend webinars to learn more about the 5 Steps to U.S. Study: Research Your Options, Finance Your Studies, Complete Your Application, Apply For Your Student Visa, and Prepare For Your Departure.
Every year, the network of over 430 international advising centers in more than 170 countries and territories organizes educational fairs around the world to promote U.S. higher education, however, this year the format has adapted to current circumstances around the world.
To view the list of all institutions that will be present at the fair and the time of the event for your country, visit the registration website: bit.ly/EDUSAFair
EducationUSA is also offering exclusively virtual advising sessions and events during this time. You can find the closest EducationUSA office by visiting the website: educationusa.state.gov